KSEB Assistant Engineer Electrical Online Coaching and Notification 2022
Here comes an unmissable golden chance for Electrical Engineers. Kerala state electricity board (KSEB) has notified a new job opportunity under KSEB Assistant Engineer Electrical post. PSC is the examination board to assess your knowledge and proficiency in the subjects. But remember, the registration process for this exam is straightforward; all you need to do is One-time registration on the PSC official website, and you are done!
Now, most importantly, you must be burning your head with the thoughts of joining an education center to crack this examination easily; well, look nowhere! We are here to help you with all your needs to clear this exam. 
Earnest academy always puts its disciple's needs first when providing outstanding education. We offer the best service and coaching, making us one of the best centers in the state. 
So, how about we move forward and learn more about the notification and other necessary details? Scroll down!
Start Your Preparation Today
ATTENTION: Time Is Running Out. Grab Your Spot Fast!
KSEB Assistant Engineer Electrical Notification Overview
| | |
| --- | --- |
| Name of Department | Kerala State Electricity Board Ltd (KSEB) |
| Post Name | Assistant Engineer (Electrical) |
| Method of Appointment | Direct Recruitment |
| Category Number | 439/2022 |
| Total Vacancy | Six (6) |
| Salary | 40975 – 81630/- |
| Mode of Exam | Written/ Online/ OMR  |
| Last date to apply | 14.12.2022 (Wednesday up to midnight) |
| Website | https://www.keralapsc.gov.in/ |
Download Notification PDF (New & OLD)
The Kerala Public Service Commission has notified about the six (6) new vacancies available for Assistant Engineer- Electrical in the Kerala State Electricity Board(KSEB). 
The last date to apply: is 14.12.2022 (Wednesday up to midnight).
However, the process doesn't just end there. It would be best if you kept a close eye on the websites of PSC and KSEB for any updates or changes regarding the same post; this is also where you can save time if you are an Earnest academy student because we are there for you at every step to guide you. 
Now, we can jump into other highlights of this job.
KSEB Assistant Engineer (Electrical) Pay scale / Salary
The pay scale offered by the board is heart-warming. 
The salary ranges between Rs. 40975 – 81630/-for the Assistant Engineer (Electrical) post; this may still vary, being the same range for different candidates depending on their educational qualification and experience in the field of work. 
Also, only six (6) vacancies are available for this post. Hence the competition and scrutiny would be a tough nut to crack.
Start Your Preparation Today
ATTENTION: Time Is Running Out. Grab Your Spot Fast!
KSEB AE (Electrical) Educational Qualification
The candidates need to have a degree in B.Tech. Electrical/ Electrical & Electronics Engineering from an institution recognized by AICTE. Simple, isn't it? Apply right now!
However, candidates who apply for this post should produce a declaration in the form of an official notification statement agreeing to serve for a minimum period of four years (including a training period) in the defense services or an assignment relating to defense efforts anywhere in India or abroad, if so required.
This declaration will have effect only for the first ten years of service. Usually, graduate Engineers above 40 years of age are not needed to serve.
Now is the time to see what you need to prepare to crack this easily.
Start Your Preparation Today
ATTENTION: Time Is Running Out. Grab Your Spot Fast!
KSEB Assistant Engineer (Electrical) Age Limit
We do say age is just a number! But every job has its designated age to qualify. Here it's said to be between 19–40 years. 
Only eligible candidates born between 02.01.1982 and 01.01.2003 (including both dates) are eligible to apply for this post. 
Note: As it is, SC/ST and OBC candidates are eligible for the usual standard age relaxation.
Start Your Preparation Today
ATTENTION: Time Is Running Out. Grab Your Spot Fast!
Kseb Assistant Engineer Syllabus
Even in our junior classes, we follow a specific scheme or syllabus to study and clear our exams. That's the same method we practice here. 
The board gives a well-detailed syllabus to the candidates in advance; this makes the preparation process a bit easier as the candidates can have a definite plan or strategy while studying to clear the examination with much more determination. 
Electric Circuits and Fields

Signal and Systems

Electrical Machines

Power Systems

Control Systems

AE Electricals

Electrical and Electronic Measurement

Analog and Digital Electronics

Power Electronics and Drive
Download the file for the detailed kseb assistant engineer syllabus and save it!
Download Short & Rank Lists
Start Your Preparation Today
ATTENTION: Time Is Running Out. Grab Your Spot Fast!
Download Our Learning App & More
How does it feel to know that you can find us quickly across the globe? Pretty happy, right? Well, that's what we intend as well. You can reach us on various platforms. 
Feel free to download and enjoy! If you have any queries on the app, call directly to us. If you visit the channel, subscribe and ensure you have clicked on the bell icon so you don't miss any future updates.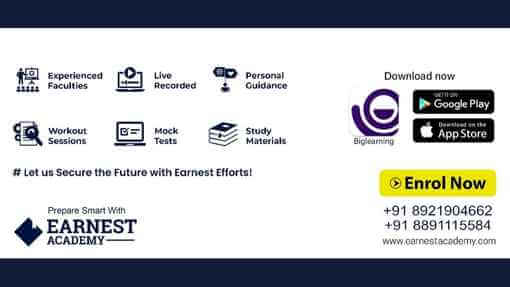 Kseb Assistant Engineer Electrical Kerala Psc Online Course
Like any other courses provided by our academy, this course also will be a fully-packed treat for our students.
We have well-advanced team members who curate an excellently structured program with lots of study materials and other resources that would help each student to have vast knowledge on the subject in a limited amount of time through a proper education system. 
And in this way, we help all our disciples to face the examination with 100% confidence and face every fear keeping their heads high. 
Course Highlights
Our well-structured courses provide many gains to our students unquestionably like a package.
Those include;
Live/Online/ Recorded sessions by our genius expert teachers
Regular practice using previous years' question papers and others. 
Individual 1:1 attention to each student without fail.
Frequent Q/A live sessions with our class mentors.
Quiz practices, assignments, and mock tests every now & then.
Evening classes are available for working professionals, making it easy and convenient for everyone to attend.
Well-catalogued study materials by our in-house wizards.
Clear doubts with our experts.
Start Your Preparation Today
ATTENTION: Time Is Running Out. Grab Your Spot Fast!
Biglearning began its incredible journey in 2019 and continues in ultimate success with over teaching 3K+ students and having a strong 100+ faculties. The immense trust the students put in us when it comes to competitive exams makes us continue our credibility. We show no less in anything when it comes to teaching, making us the No.1 choice in the state.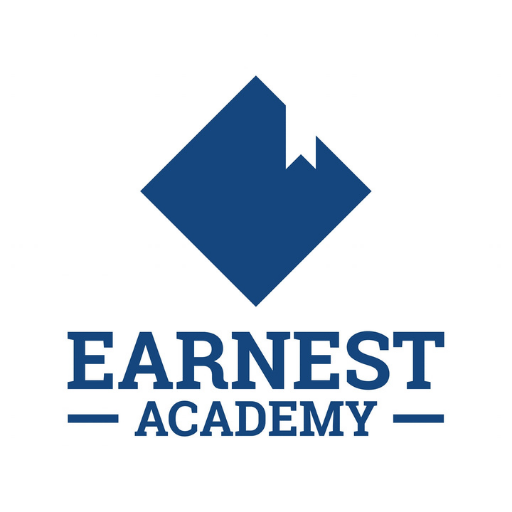 This academy was a simple idea derived by a few experts in their industry as well as teaching to help students with needs to qualify in the competitive exam with so much easy and affordable pricing. And they decided this academy would be it. 
And even after years, we continue the name in the heart of people as one of the state's most trustable and reliable academies. We don't compromise on the quality of education we provide here, which flourishes our academy into more success, making it possible to gain more students. 
Do not hesitate to click on the link below to find out more about us
Want to book admission at Earnest Academy? Enquiry Now
ATTENTION: Time Is Running Out. Grab Your Spot Fast!
Frequently Asked Questions
How to apply for KSEB Assistant Engineer Electrical post?
You must first register on the official website of PSC through "one-time registration." Follow the steps mentioned above.
Is there a deadline to apply for this post?
The last application date is 14.12.2022 (Wednesday up to midnight). All candidates are advised to apply before that to get a spot.
What are the courses offered by Earnest Academy?
We offer nearly 25+ courses at the moment (all for competitive examinations). You can also find assistant engineer electrical kerala psc courses at an affordable fee. For more details, dial our number and talk to one of our experts.
Why choose Earnest academy?
You have five reasons to join us. We are trustable and affordable, we provide a well-structured course syllabus, highly qualified mentorship by experts, and lastly, we are one of the best institutes in the state you can find.
Is the exam date of PSC announced for this post?
We are still waiting for the board to announce the date for the examination. However, candidates may check the official website every once in a while to see if there are any new updates on this post.
What is the admission procedure at Earnest academy?
We keep our admission policy simple for all candidates. You may contact us to register, and our expert will guide you through the process with 100% efficiency.
How to apply as mentioned in the assistant engineer kseb notification?
Click on this link to get easy access to the website:
https://www.keralapsc.gov.in/.
Oh, you must remember this "One-time registration" is essential for your application and if you are someone who already has one, feel free to go ahead and apply for the job without any hindrances. 
Note: Eligible candidates who have an Aadhaar card, kindly update that as proof in your profile. 
Open the official PSC website (

https://www.keralapsc.gov.in/

)

Click on the "One-time registration" option that's waiting for you on the home page itself. 

Fill in all the necessary details, and boooom, it's all set.




(Remember to have all your information set right in front of you while filling it out on the website to avoid any mistakes, also, attach your Aadhaar card as proof of your profile, if you have one.)
If you already have an account registered under your name, apply for the job directly. Candidates are always advised to take a printout of the application and keep it with them for future reference.
Start Your Preparation Today
ATTENTION: Time Is Running Out. Grab Your Spot Fast!